Free Standing Gabion Fences & Walls......
Engineer Designs Available....
Greenwalls, Vertical Gardens & Trellises..
Consultation | Design | Installation
Century Gabions - Australia's Highest Quality Gabion Mesh
Retain & Reclaim Valuable Land
Custom Made Gabion Furniture ...
Industrial | Modern | Unique ...

Custom Gabion Seating
Timber | Concrete | Steel
The "Century Gabion" product range encompasses architectural weld mesh gabion cage kit sets designed for Australian residential and commercial landscape designs, decorative concepts and traditional civil projects. Defined Style sources Australian Standard compliant steel gabion mesh materials, custom designs and distributes complete kit sets in any size and configuration. We are able to full fill orders from individual units to large scale projects nationally"
In addition, custom made options are available such as gabion cage furniture, gabion planters, gabion letterboxes and other outdoor features. Defined Style also offers a complete range of landscape construction materials such as vertical gardens, soil & turf support  cell, drain cell, geotextiles, cor-ten rustic steel letterboxes, firepits and garden rings. Our range is ever growing with secure online shopping and delivery Australia wide with low cost shipping or warehouse pick up. We welcome you to visit our showroom in Queensland and look out for our next exciting product release via our website and social media.
Gabion Cage News & Help Guides
How To Build A Gabion Wall
How To Build a Gabion Wall in 5 Easy Steps Have you ever wondered how to build a gabion wall.
Read more.
Galvanised Gabions Become Dangerous
Galvanised Gabions There are so many variations of gabion cages on the market, some are good and some – well
Read more.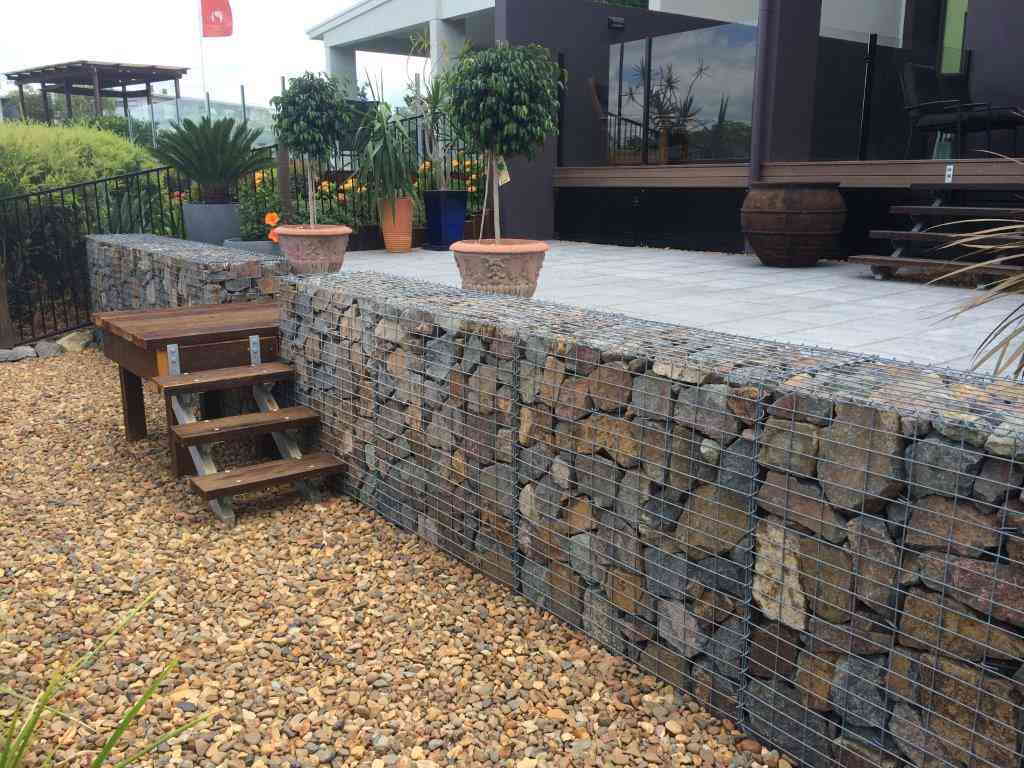 Cost Out Your Gabion Cage Retaining Wall Project
5 Panel Option For Gabion Cage Retaining Wall Introducing a simple method to reduce costs of gabion cage retaining wall projects. There is
Read more.
Signup for our Newsletter